ORGANIZING IN EXTREME CONTEXTS WORKSHOP SERIES
6th Workshop Theme: Fiction & Extreme Contexts
Wednesday December 8th 1:00 pm – 2:30 pm UTC
Are you a scholar interested in extreme context research (ECR)? If so, we invite you to the 6th online Organizing in Extreme Contexts Workshop.
The theme of the sixth workshop is "Fiction & Extreme Contexts," featuring Professors Barbara Czarniawska (Gothenburg University) and David Buchanan (Cranfield University). An enduring problem with researching extreme contexts is the issue of access. Extreme events may be hard to access as they happen, or extreme contexts may be hard to access due to ethical or confidentiality reasons. Professors Czarniawska and Buchanan's presentations and the subsequent discussion will provide some guidance and thought on one way to address this issue. Namely, how can we use (extreme) fiction to access extreme contexts?
What? This online seminar series started in 2020 brings together the community of extreme context researchers on a recurrent basis throughout the year. The ongoing seminars allow those of us interested in ECR to connect with each other, to stay up-to-date with the latest research through presentations and discussion, and to get ideas and feedback for empirical or theoretical studies.
When? The sixth organizing in extreme context workshop takes place Wednesday December 8th 1:00 pm – 2:30 pm UTC. Please note that if you want to "hang out and chat" before we start the workshop, the Zoom link will be open 30 minutes in advance. You can convert to your local time zone here: https://www.timeanddate.com/worldclock/converter.html?iso=20211208T130000&p1=1440
How? Zoom. Link is provided with more information closer to the workshop. To join, please register before December 6th at https://forms.gle/foX8UXFFKrNrN4A1A
Organizers and contact information:
"Only a woman can run an International Space Station (Neal Stephenson, Seeveneves)"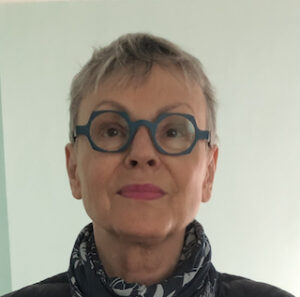 Barbara Czarniawska holds an MA in Social and Industrial Psychology from Warsaw University and a Ph.D.in Economic Sciences from Warsaw School of Economics. She holds the title of Doctor honoris causa from Stockholm School of Economics, Copenhagen Business School, Helsinki School of Economics, and Aalborg University. Czarniawska is a member of the Swedish Royal Academy of Sciences, the Swedish Royal Engineering Academy, the Royal Society of Art and Sciences in Gothenburg, Societas Scientiarum Finnica, and a Fellow of British Academy. At present, she is Senior Professor of Management Studies at Gothenburg Research Institute, School of Business, Economics and Law at University of Gothenburg, Sweden. She takes a feminist and processual perspective on organizing, recently exploring connections between popular culture and practice of management. She is interested in in techniques of fieldwork and in the application of narratology to organization studies. Latest book in English: Robotization of Work? Answers from Popular Culture, Media, and Social Sciences (with Bernward Joerges, 2021).
"Extreme Fiction: A Neglected Research Resource"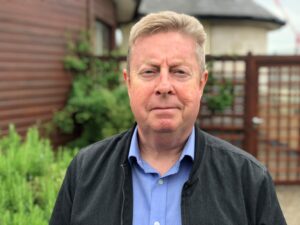 David Buchanan is Emeritus Professor of Organizational Behaviour at Cranfield University School of Management, and Visiting Professor at Nottingham Business School, Nottingham Trent University. He works as a freelance speaker and author, specializing in change management, organization politics, and crisis leadership. He is author/co-author of over two dozen books, including Unconventional Methodology in Organization and Management Research (with Alan Bryman, 2018), Organizational Behaviour (with Andrzej Huczynski; tenth edition 2019), and Managing Organizational Change: A Multiple Perspectives Approach (with Ian Palmer and Richard Dunford, fourth edition 2020). He has also written numerous book chapters and articles on organizational behaviour, change, politics, and research methods. Current research interests include post-crisis change management, and the prospects for transformational change in healthcare. david.buchanan@cranfield.ac.uk