ORGANIZING IN EXTREME CONTEXTS WORKSHOP SERIES
5th Workshop Theme: Leadership in Extreme Contexts
Monday September 13th 3:00 pm – 4:30 pm UTC
Are you a scholar interested in extreme context research (ECR)? If so, we invite you to the 5th online Organizing in Extreme Contexts Workshop.
The theme of the fifth workshop is "Leadership in Extreme Contexts," featuring professors Sean Hannah (Wake Forest University) and Christine Pearson (Thunderbird School of Global Management), with presentations and a discussion on what practical lessons we can draw from studying extreme contexts, and how these contexts differ specifically from ordinary organizational life.
What? This online seminar series started in 2020 brings together the community of extreme context researchers on a recurrent basis throughout the year. The ongoing seminars allow those of us interested in ECR to connect with each other, to stay up-to-date with the latest research through presentations and discussion, and to get ideas and feedback for empirical or theoretical studies.
When? The fifth organizing in extreme context workshop takes place Monday September 13th 3:00 pm – 04:30 pm UTC. Please note that if you want to "hang out and chat" before we start the workshop, the Zoom link will be open 30 minutes in advance. You can convert to your local time zone here: https://www.timeanddate.com/worldclock/converter.html?iso=20210913T150000&p1=1440
How? Zoom. Link is provided with more information closer to the workshop. To join, please register before September 6th at https://forms.gle/2XG55m6eiEKgvig3A.
Organizers and contact information:
"Leading in Extreme Contexts: Practical lessons-learned from leading at the point of the spear"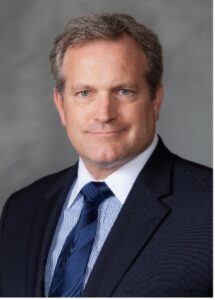 Sean T. Hannah is an experienced senior leader, scholar, and leader development expert. He studies, teaches, and consults on exemplary leadership, leader development, leading in extreme contexts, and building high performing teams.
Prior to his appointment to the Wilson Chair at Wake Forest University in 2012, he served 26 years in the US Army retiring as a Colonel. He served as the founding Director of the Center for the Army Profession and Ethic, and as the Director of Leadership and Management Programs, both at the United States Military Academy (West Point). He served as an Infantry officer in command and staff positions in Europe, Cuba, Panama, Southwest Asia, and the United States, including combat with 3d Armored Division in Desert Storm, and in contingency operations such as Operation Sea Signal (Panama and Cuba), and the control cell for Joint Task Force Los Angeles (LA Riots). Present in the Pentagon on 9/11, he was assigned after the attack to lead the reconstitution of the organization that sustained the highest casualty level in the attack to rebuild its team and multibillion dollar operation. Upon his retirement from the Army he was awarded his 44th military decoration and was inducted in the U.S. Army Officer Candidate School Hall of Fame.
Sean has been honored as a Fellow in both the Society for Industrial and Organizational Psychology and the Association for Psychological Science. He is the Editor in Chief of the Journal of Leadership and Organizational Studies and sits on the editorial boards of three other major academic journals. He has published over 70 peer reviewed papers on leadership, character, and management in premier journals such as Academy of Management Journal, Academy of Management Review, and Journal of Applied Psychology. He was recognized by the 19,000 member Academy of Management with the 2017 Practice Impact Award, recognizing amongst its members his significant impact on management practices. In a recent major study of the impact of almost 8 million researchers across the globe across all of the sciences (business, humanities, social sciences, biology, engineering, etc.), Professor Hannah was named to the top 1% most impactful researchers globally based on citations to his research in 2019.
Sean has conducted over 650 executive education and consulting engagements in the US, Europe, and Asia, with highly successful firms, including over 75 Fortune 500 Firms, including training 24 CEOs and their top management teams.
Dr. Hannah holds a PhD in Management from the University of Nebraska, an MBA from Syracuse University, a Masters of Public Administration from Syracuse University, a Masters in National Security Studies from the Marine Corps University, and a Bachelor of Political Science from California State University.
Title: TBD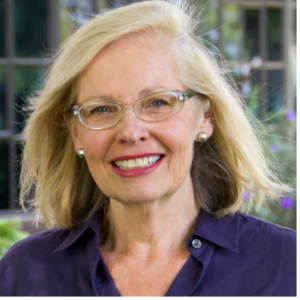 Christine ​Pearson is professor of global leadership at Thunderbird School of Global Management (a member of the Knowledge Network of Arizona State University). She has built a worldwide reputation as an expert on curtailing and containing dysfunctional behavior at work, from the dramatic sweep of organizational crises, to the corrosive impact of problems that escalate from low-intensity incivility and aggression in the workplace.
Pearson is highly sought after for her expertise by both academic and business sectors. She has helped numerous organizations plan for, avert and contain bad behavior – from devastating, business-threatening events, such as, workplace homicide, executive kidnapping, product tampering, aircraft accidents and consumer fraud – to the day-to-day erosion of workplace incivility.
As a consultant and executive-development adviser, Pearson has assisted organizations such as PepsiCo, Dow Chemical, NASA, Clorox, Transamerica, Cisco Systems, Kraft Foods, the Nuclear Regulatory Agency, BellSouth/AT&T, Mobil, Chevron, Nortel Asia, the Islamic Development Bank, SABIC, and the Red Cross.
She has been cited in more than 600 newspapers and magazines, and featured on international radio and television broadcasts including the major U.S. networks, BBC, CBC, NPR, CNN and additional networks around the world. Her work has appeared in publications such as Harvard Business Review, Financial Times, The Wall Street Journal, The New York Times, Fortune, Forbes, Fast Company, Inc., and Conference Board Review.
Pearson has taught MBA, executive MBA, executive education, and doctoral courses in global leadership, crisis management, organizational change, personal leadership development, strategic management and human resource management at University North Carolina, Duke, University of Southern California and additional universities in Brazil, Canada, China and France. She has more than two decades experience teaching distanced academic programs globally. In light of her belief in lifting humanity through women micro-entrepreneurs in developing countries, Christine was academic director and co-designer of the SALTA program, which provided in-person education to 100,000 women micro-entrepreneurs in Peru. She has been a faculty member in Artemis and other programs, educating micro-entrepreneurial women from countries in the Middle East, Latin America, Eastern Europe, as well as the Pacific Islands.
Pearson has written six books on crisis leadership and bad behavior at work that have been translated into Chinese, Arabic and Spanish. Her book credits include the first grounded practitioner book on crisis management (with Mitroff), the first international scholarly book on crisis management (with Roux-Dufort and Clair) and the first grounded practitioner book on workplace incivility (with Porath). Her work has been published in numerous academic journals including, for example, Academy of Management Review, Academy of Management Executive, Organization Science, Harvard Business Review, Human Relations, Organizational Dynamics, and Administrative Science Quarterly.
Pearson earned her doctorate in business from the University of Southern California.