ORGANIZING IN EXTREME CONTEXTS WORKSHOP SERIES
7th Workshop Theme: Writing Extreme Contexts
Friday March 18th 2pm-3:30pm UTC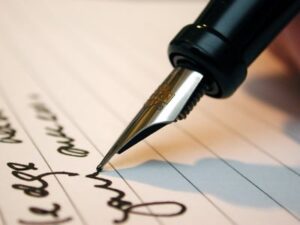 Are you a scholar interested in extreme context research (ECR)? If so, we invite you to the 7th online Organizing in Extreme Contexts Workshop. The workshop brings together the community of extreme context researchers interested in contexts that are physically, psychologically, or materially dangerous to organizational participants or those in close psychosocial proximity to them (Hällgren, Rouleau, & de Rond, 2018).
The theme of the seventh workshop is "Writing Extreme Contexts," featuring professors April Wright (University of Warwick) and Derin Kent (University of Warwick). April and Derin will discuss how we can write about the empirical research we conduct into extreme contexts in a way that readers – and reviewers – will find clear and compelling.
Good writing benefits all scholars, but it seems especially valuable to ECR. We write about contexts that fall outside the life experience of many readers, where contextual detail is essential for grasping the processes we theorize about, and where we face dilemmas between "normalizing" our contexts (to transfer our findings to everyday settings) versus "extremizing" them (to extend the scope of existing theory). April and Derin will draw from their own experiences of conducting and writing up ECR to propose some practical ideas for better writing about the "extreme" and for addressing reviewer comments that commonly arise for manuscripts about ECR during the review process.
What? This online seminar series started in 2020 brings together the community of extreme context researchers on a recurrent basis throughout the year. The ongoing seminars allow those of us interested in ECR to connect with each other, to stay up-to-date with the latest research through presentations and discussion, and to get ideas and feedback for empirical or theoretical studies.
When? The seventh organizing in extreme context workshop takes place Friday March 18th 2pm-3:30pm UTC. Please note that if you want to "hang out and chat" before we start the workshop, the Zoom link will be open 30 minutes in advance. You can convert to your local time zone here: https://www.timeanddate.com/worldclock/converter.html?iso=20220318T140000&p1=136
How? Zoom. Link is provided with more information closer to the workshop. To join, please register before March 16 at https://forms.gle/mWJK555kUMqiAbYf6
More information on the workshop series and the presenters at https://organizingextremecontexts.org/extreme-contexts-virtual-seminar-series/
Organizers and contact information: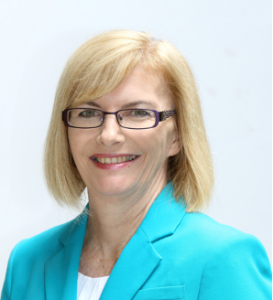 April L. Wright is Professor of Organization Studies at Warwick Business School, University of Warwick. Her extreme contexts research focuses on hospital emergency departments and the changing nature of professional work in and around them. She has conducted empirical studies that explore changes arising from regulations, managerialism, and other environmental shocks, including Ebola, that impact the capacity of individuals to behave in ways consistent with the traditional patient-care values of the health professions in their everyday work inside emergency departments in Australia. Her work applies Institutional and Organizational Theory, multi-level processes, and inductive qualitative methods such as interviews and participant observation. Her program of extreme contexts research into emergency departments has been published in leading international journals including Administrative Science Quarterly, Academy of Management Journal, Organization Studies, British Journal of Management, and Research in the Sociology of Organizations, and has also been co-authored with emergency physicians in the clinician journal Emergency Medicine Australasia. April is an Associate Editor at the Academy of Management Learning and Education and Journal of Management, and serves on the editorial boards of the Academy of Management Journal and Organization Studies.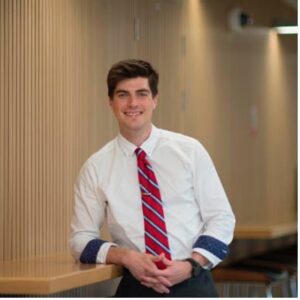 Derin Kent is an Assistant Professor of Organization Studies at Warwick Business School, United Kingdom. His research examines group and organizational processes in extreme contexts, i.e., those that are isolated, confined, and physically or psychologically dangerous to participants. In these settings, he studies small-scale interactions – like sensemaking, socialization, and work engagement – to understand how people flourish under adversity. To explore these topics, he has studied physicians responding to lethal viruses (SARS-1), storm chasers hunting tornadoes, seafarers on transatlantic voyages, and financial workers restoring their workplaces after terrorism, embedding as an ethnographer where possible.
Derin's research has been published in Organization Studies, Journal of Business Venturing, and Academy of Management Annals, and has appeared in Harvard Business Review and The Conversation, among other outlets. This research and the panels he organized on managing through COVID-19 have been quoted in business media like Financial Times and Fast Company. Derin also co-organizes the Extreme Contexts Seminar Series, an international and interdisciplinary workshop series bringing together the community of scholars researching extreme contexts. Besides research, Derin has experience as a university instructor in Europe and North America for undergraduate, postgraduate, MBA, and executive programs, teaching subjects like change management, career management, organizational behavior, and research methods. Before joining Warwick Business School, Derin was a postdoctoral researcher at Aalto University, Finland. He earned his PhD in Management at Smith School of Business, Queen's University at Kingston, Canada.