Are you a scholar interested in extreme context research (ECR)? If so, we invite you to the fourth Organizing in Extreme Contexts workshop online on June 3, 1:00 pm – 2:30 pm UTC. 
The theme of the fourth workshop is "Theorizing from routine behaviors in Extreme Contexts" featuring Professor Beth Bechky (NYU Stern School of Business) and Professor Daniel Geiger (Hamburg University)!!
WHEN? Thursday, June 3, 1:00 pm – 2:30 pm UTC. Please note that if you want to "hang out and chat" before we start the workshop, the Zoom link will be open 30 minutes in advance (12.30pm) of the 1.00 pm start.
HOW? Zoom. Link is provided with more information closer to the workshop.
Sign-up:
https://forms.gle/JeZwmFnxyRU4u6qh6 (deadline May 28)
THEORIZING FROM ROUTINE BEHAVIORS IN EXTREME CONTEXTS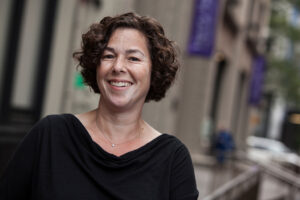 INDUCTIVE, ABDUCTIVE, SEDUCTIVE?: IDEAS FROM AN ETHNOGRAPHY OF A CRIME LAB
Beth Bechky is the Seymour Milstein Professor of Ethics and Corporate Governance and Strategy at the Stern School of Business and a professor of sociology (by courtesy) at New York University.
Beth's recent book, Blood, Powder and Residue: How Crime Labs Translate Evidence into Proof, has just been published by Princeton University Press.  In it, she shows how the work of forensic scientists is fraught with the tensions of serving justice—constantly having to anticipate the expectations of the world of law and the assumptions of the public—while also staying true to their scientific ideals.
As an organizational ethnographer, Beth's research reveals the technical complexity of the modern workplace. She studies how workers collaborate to solve problems, struggle to coordinate, and manage the challenges of technological change.  In addition to Beth's in-depth engagement in a crime lab, in previous projects she locked up sets and made copies as a  production assistant in the film industry, assembled semiconductor equipment in a clean room, and assisted technicians in a biotech lab.
Beth's interest in the workplace began as a research associate at Xerox PARC, followed by faculty appointments at the Wharton School, UC Davis and her current position at NYU.  She earned a doctoral degree in Industrial Engineering and a masters degree in Sociology from Stanford University and an undergraduate degree in Industrial and Labor Relations from Cornell University.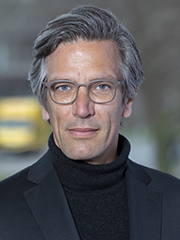 HOW TO STUDY ROUTINES IN EXTREME CONTEXTS? OBSERVATION AND IDENTIFICATION
Since April 2013 Daniel Geiger is a Professor and Holder of the Chair for Organization Studies at the University of Hamburg (Germany). Prior to this, from April 2010 until March 2013, he has been Professor and Chairholder for International Management at the University of Kaiserslautern (Germany). He has a degree in Business Administration (Dipl.-Kfm.) from Freie Universität Berlin and studied business administration in Berlin, New York (USA) and Paris (France) (1994-2000). He also received his PhD from Freie Universität Berlin at the Institute for Management (Prof. Georg Schreyögg) with a work on the epistemological foundations of knowledge management (2005). After completing his PhD he worked as a Research Fellow of the Advanced Institute of Management Research (AIM) at the University of Liverpool Management School (UK) where he was co-leading an international research project interested in the evolution and change of organizational practices (2005-2007). Following this he worked as Assistant/Associate Professor for Organization Studies at the University of Linz (Austria) where he also received his habilitation in November 2009.
Prof. Geiger's research interests culminate around practice-based approaches for studying organizational change processes. He is particularly interested in the dynamics of organizational routines and the way routines are enacted in situations of crises and emergencies. Most of his studies are based on ethnographic methods of data collection and he has collaborated with the Technisches Hilfswerk (THW), the Feuerwehr Hamburg, and the Uganda Red Cross Society. Most recently he is studying coordination in the refugee crisis in Northern Uganda and the emergency coordination in the Ebola epidemic in East Africa. His research has been presented on all major national and international management conference and it is published in leading national and international journals such as Administrative Science Quarterly, Organization Science, Organization, Organization Studies, Journal of Applied Behavioral Science, Management Learning, sbr, zfbf, zfb, DBW, zfo.
Organizers and contact information: